SISTAR announces first unit group, 'SISTAR19′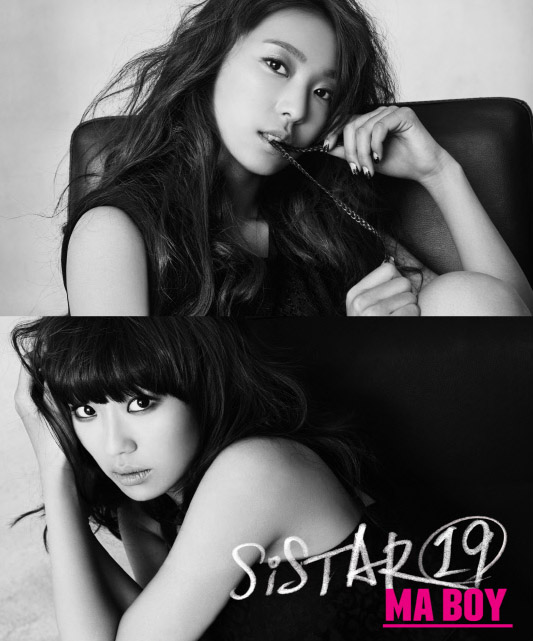 SISTAR has just announced their first ever unit project, 'SISTAR19′, featuring main vocalist Hyorin and rapper Bora!
The '19′ in their name represents the age that girls mature into women, and it also embodies the sense of innocence yet uncertainty they feel. They aim to showcase these feelings through their lyrics and concept.
A series of teaser photos for their title track, "Ma Boy", was unveiled today, and fans were able to catch a glimpse of SISTAR's '19′ concept before the actual music release.
Unfortunately, the number '19′ sparked some debate over what exactly it could mean. While some praised, "I can't take my eyes off of Hyorin and Bora's new charm", "They've expressed the rebelliousness of girls their age through just their gazes", and "Bora's legs are captivating", other asked, "Does the 19 mean it's rated R?", and "Will they be showing the innocence of the age 19, or…"
Starship Entertainment said, "SISTAR19 will feature an explosive energy that can't be seen with other girl groups. They'll create their own charm with Hyorin's powerful vocals and Bora's strong rap skills."
Their digital single will drop on May 3rd!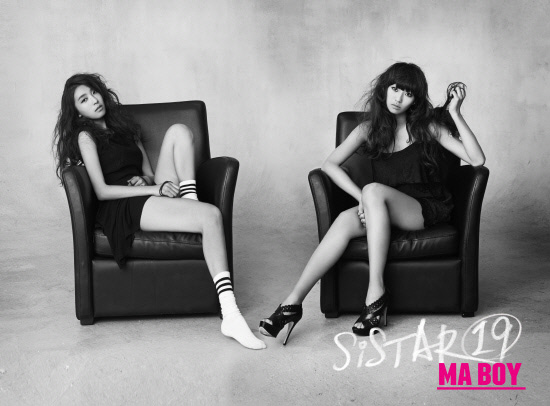 Source: Sports Chosun via Nate
Credits:en.korea.com
_________________