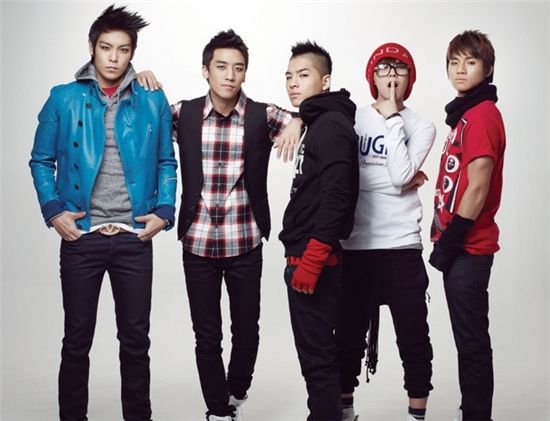 Korean boy band Big Bang has left for the United States to shoot a music video for their upcoming album set for release at the end of the month.
"The members of Big Bang departed for the United States yesterday to begin shooting their music video," a PR official told 10Asia over the phone. "They will probably stay for about a week before returning back to Korea."
Big Bang is set to release the album on February 24 and make their full-fledged comeback through their annual "BIG SHOW" which will take place at the Gymnastics Stadium of the Olympic Park in Seoul from February 25 to 27.
The new release will mark the boys return to the local music scene for the first time in over two years -- their last regular release as a five-member group was "Remember" in November 2008.
Known as one of the biggest idol groups in the country, Big Bang -- composed of members G-Dragon, T.O.P, Seungri, Daesung and Taeyang -- has topped a number of online and offline music charts with their hit songs such as "Dirty Cash," "Haru Haru" and "Lies."
In the summer of 2009, Big Bang successfully crossed over into the Japanese music market where several of their singles placed in the top slots of the prestigious Oricon chart and toured three cities in the country which attracted a total of 60,000 fans.
The group has recently been focusing on their solo and duo unit activities; for Seungri, and G-Dragon and T.O.P, respectively.
source : asiae
_________________
BIGBANG Is V.I.P

Until Whenever Is Our Promise!