BEAST's Son Dongwoon get accepted into Gun Kook University Movie Arts Department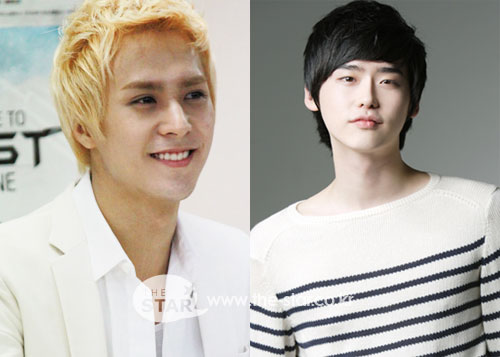 The male idol group, BEAST's maknae Son Dongwoon and Lee Jongsuh, who played 'Sun' in 'Secret Garden' had been accepted into Gun Kook University in the department of movie arts .
Son Dongwoon had completed his college entrance exams on November of last year and was able to be accepted through the admissions at the Gun Kook University department of movie arts. On this day, Lee Jongsuh had also been accepted as well.
These two people had joined the same class for the year of 2011 along with 4minute's Hyunah and the actress Suhwoo. They will be joining their sunbaes who include, actress Kim Jungeun, Lee Dahae, Park Hanbyul, actor Lee Minki, Lee Minho, SHINee's Minho, Hwangwoo Seulae, Yoo Ahin, and more.
Lee Jongsuh had gained popularity through 'Secret Garden' and Son Dongwoon will be partaking in the 'WELCOME BACK TO BEAST AIRLINE' BEAST encore concert opening on the 18th and 19th of February.
CREDITS: THE STAR (SOURCE); aoistars@B2ST RISING (TRANS)
_________________