B2ST's Doojoon's childhood photo revealed by his sister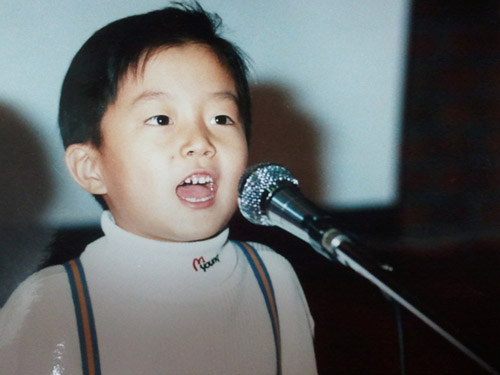 B2ST
's
Yoon Doojoon
's sister revealed a childhood picture of her younger brother standing confidently before a mic through her personal Twitter.
On January 25th, she tweeted, "
It's been a while, this is Doodoo when he was little.
"
The picture she uploaded alongside the tweet shows a younger Doojoon
in the middle of giving a speech in front of a mic. She added, "
This was when he was six during church.
" Doojoon amused fans by tweeting back, "
Don't upload things like that, it's embarrassing."
Fans commented in response,
"Little Doodoo, his face is exactly the same," "He liked mics since he was little,"
and
"He's so cute, I want to bite him!"
The nickname of "doodoo" might be a bit more embarrassing to English speaking fans, but it's adorable nevertheless.
Meanwhile, B2ST is currently preparing for their two-day encore concerts scheduled for February 18th and 19th.
Source: Star News via Nate
Credits:allkpop.com
_________________