BEAST·4Minute will be on a fashion show by famous Japanese designer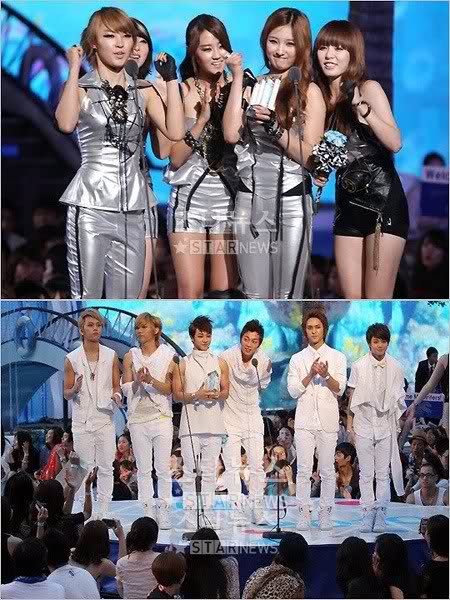 Group BEAST and 4Minute will be on worldwide wedding fashion designer's fashion show stage.
BEAST and 4Minute will be appearing on wedding fashion designer Yumi Katsura's '2011 Paris GRAND COLLECTION IN TOKYO' fashion show, opening on February 23 in Tokyo, Japan.
Yumi Katsura is viewed as the master of the fashion industry who is currently the president of Asia Wedding Association, made to preserve traditional marriage culture in Asia. She was registered on the Guinness Book of World Records two times for a veil measuring up to 2000 meters and for highest price wedding dress worth $12 billion dollars.
BEAST agency Cube Entertainment have stated on the 25th PM to Money today Starnews that "It is a great honor to be able to stand on the fashion show stage by the worldwide designer who is called 'Japan's Andre Kim.'" and that "BEAST and 4Minute will participate on the runway stage, showing their aspect as a model."
On this day's stage, Supernova will also be attending besides BEAST and 4Minute. The three teams are prepared so that they can present the unique Asian feel combined with traditional Japanese culture, keeping with the theme 'Renaissance Japan.'
On the other hand, BEAST and 4Minute will release a new album this coming March, launching a full-scale attack on Japan.
CREDITS: STARNEWS (SOURCE); SweetVoiceYS@B2ST RISING (TRANS)
_________________