B2ST's Ki Kwang completes his first shoot for "My Princess"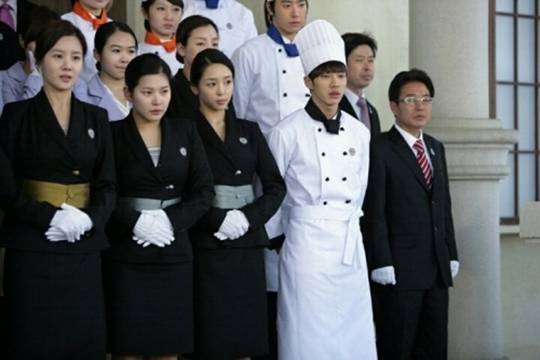 B2ST
's
Lee Ki Kwang
has finally filmed his first episode for the new
MBC
drama, "
My Princess."
Recently, the drama's official
me2day
posted the following message:
"Ki Kwang filmed as the assistant chef at the Royal Court, and was finally able to meet with 'Princess-nuna'."
To elaborate on Ki Kwang's character, a representative explained, "
Lee Ki Kwang completed his first filming for the drama, and his role is a unique character who doesn't hesitate to call Kim Tae Hee, 'Princess nuna'."
Apparently, Lee Ki Kwang's character is a good looking man who has a
sweet personality; he is someone who is able to attract the ladies, even
during his kindergarten days. However, he later got tired of being
popular and decided to enter the army early. It was when he ate a bowl
of ramen made by a senior officer that he became interested in the world
of food and flavor.
Stay tuned for updates on this intriguing character!'
Source: Star News via
Daum Media
_________________