Victoria visit's Thailand and for the first time meet's her virtual husband NichKhun's Family.
On the 4th of December broadcast of MBC "We got married" season 2, It can be seen that Victoria took a flight to Thailand to have her first meeting with NichKhun's family.
NichKhun met Victoria in Thailand when she arrived and at the same time Victoria met NichKhun's whole family who went with NichKhun to greet Victoria. It was her first time meeting the whole family of his virtual husband including his grandmother.
Meanwhile, When Victoria met NichKhun's whole family, NichKhun's family has been wondering about the couple's married life. They did not hesitate to ask them questions and the couple could not hide their embarrassment with the questions asked.
NichKhun's family gave Victoria a warm welcome and the show will broadcast "Khuntoria's couple trip to Thailand" in addition to Adam Couple's segment.
_________________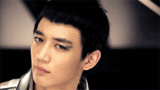 Once a SHINEE always shininggggggg!!!!!