With YG Entertainment's YG-Life blog opening yesterday for the first time, showing 2NE1 teaser photos and track list, fans were put into a state of shock and excitement due to the fact that no teasers were planned for release.

It's no surprise that YG was able to give fans exactly what they wanted, and with that said, 2NE1's album cover for their first upcoming full-length album To Anyone was revealed!

The girls are all rocking exotic clothing and showing off their fierceness in the new photo, and it looks like they're ready to start dominating.

Be sure to pre-order your copy of To Anyone on YGeShop, and stay tuned for their album release on the 9th, followed by their first performance on the 12th with SBS Inkigayo.
_________________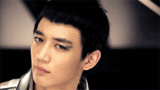 Once a SHINEE always shininggggggg!!!!!