In 2009, Hongki played the role of Lysander in the Korean version of Shakespeare's A Midsummer Night's Dream musical receiving very positive criticism.The musical was staged at Kyung Hee University's Santuary of Peace, from 26th to 31st August. Jeon Jaehyung, Jung Inji, Choi Eunseok also played in the musical.



The play features three interlocking plots, connected by a celebration of the wedding of Duke Theseus of Athens and the Amazonian queen, Hippolyta, and set simultaneously in the woodland, and in the realm of Fairyland, under the light of the moon, including the adventures of four young Athenian lovers and a group of amateur actors, who are manipulated by the fairies who inhabit the forest in which most of the play is set.
One of them, Lysander is a handsome young man of Athens,who is in love with Hermia, the duke's daughter. Unfortunately the duke does not approve of Lysander and would prefer for his daughter to marry a rich man named Demetrius. This results in Lysander and Hermia eloping into the forest to be together unfolding many events in the novel. Making a short story short and avoiding much detail, Demetrius and Lysander get bewitched by the fairies to fall in love with another woman, Helena, and seek a place to fight for her and prove their love. Hermia accusing Helena of stealing Lysander from her. Oberon,kind of fairies, orders someone to keep Lysander and Demetrius from catching up with one another and to remove the charm from Lysander, so that he goes back to being in love with Hermia.

_________________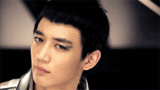 Once a SHINEE always shininggggggg!!!!!