Kwon & GaIn hold a private a wedding in Bali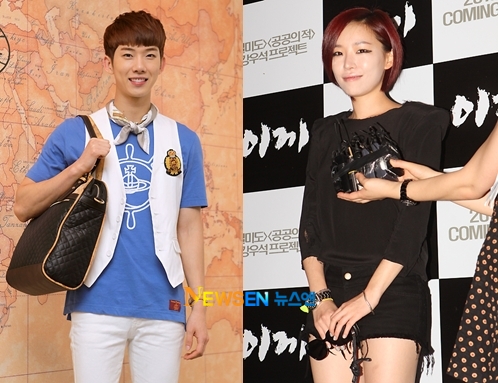 Adam Couple Jo Kwon and GaIn held a private wedding in Bali's resort.
Set
to broadcast on the 21st, the couple filmed for their wedding on their
last day in Bali. When the couple saw that the resort was decorated like
a real outdoor wedding, they immediately held an impromptu wedding. Jo
Kwon had already played 10 different roles during their rehearsal at
GaIn's wedding dress episode. He was able to naturally proceed with the
wedding as seriously as possible, although the staffs on set couldn't
help but burst out in laughter at the scene.
As the wedding came
to an end, the photographer stepped forward and offered a special
present for the Adam Couple. GaIn also gave tiny husband Jo Kwon an
unforgettable memory.
CREDITS : NEWSEN (SOURCE); hazyfiasco@2ONEDAY.COM (TRANS)
_________________