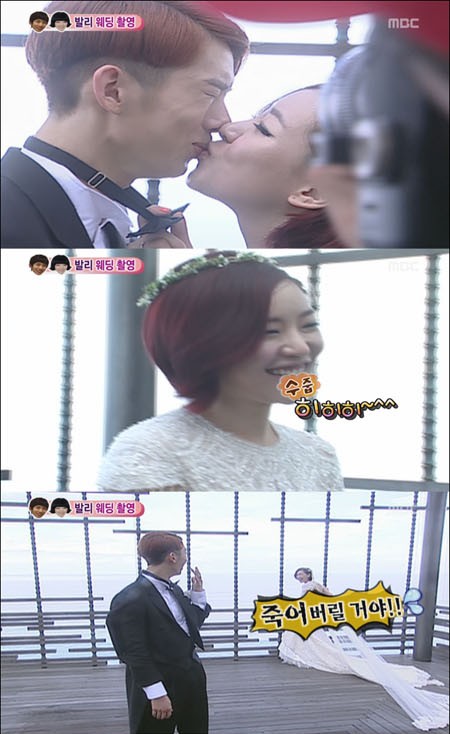 2AM's Jo Kwon and Brown Eyed Girls' Ga-in's first kiss was broadcast and has shocked many viewers.
On the August 21st broadcast of MBC We Got Married, Jo Kwon and Ga-in had their imaginary wedding. At the end of the shoot they asked the photographer to take a commemorative photo of couple to put in their home.
The photo they took had the concept of 'One second before a kiss'. Since Jo Kwon was unable to come close enough to Ga-in, Ga-in took the initiative to move make the move and actually went ahead and kissed Jo Kwon.
Jo Kwon was completely taken off guard, however, in a later interview he said,
"I think Ga-in did it because I couldn't. I'm happy… But I'm sad that my shocked expression was shown so clearly."
Check out the couple's first kiss below!
Cr. allkpop
******************
pragmatika den to perimena apo ton Jo Kwon!!!!!!!! Dld sugxarithria pragmatika!!!!! epitelous kati xeiropiasto!!!!! waaa!!!! i'm speechless!!!!! mpravo Ga in kopela m!!!!!!!