Jinwoon joins Homme for acapella reveal of 'I Was Able to Eat Well'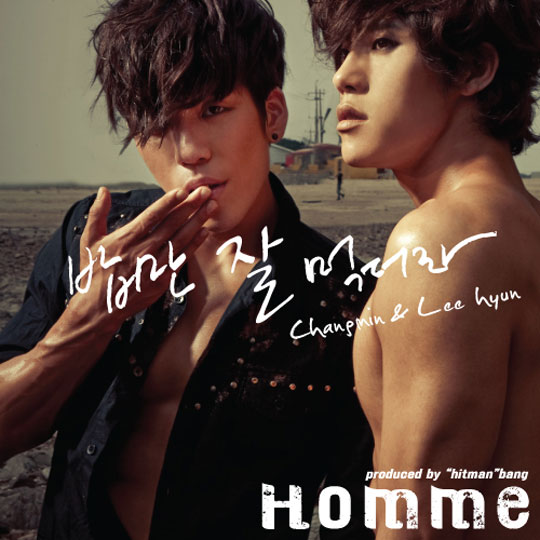 Project group 'Homme' has revealed an a capella version of 'I Was Able to Eat Well.'
'Homme'
appeared on KBS radio 'Raise the Volume' with 2AM's Jinwoon on the 9th
and showed off an a capella version of the song at the request of guest
gagwoman Park Jisun. "I want to hear Homme's live without any background
music."
Changmin and Lee Hyun delivered a sweet melody with
their smooth voices as Jinwoon added his own harmony, completing the
perfect a capella. The studio and staff members became awed.
Netizens commented, "It's so sweet hearing it without any BG music," and "They're Homme, the best live."
Homme's
'I Was Able to Eat Well' ranked #1 and #2 on Melon's real time charts
along with taking #1 on CyMusic and Nate Mobile chart.
CREDITS : TV DAILY (SOURCE); hazyfiasco@2ONEDAY.COM (TRANS)
_________________