[MAGAZINE ARTICLE] 100623 D-NA featured in An An
An An is a Japanese women's magazine and in this issue they cover Kpop idols, and D-NA got featured (: Read on to find out!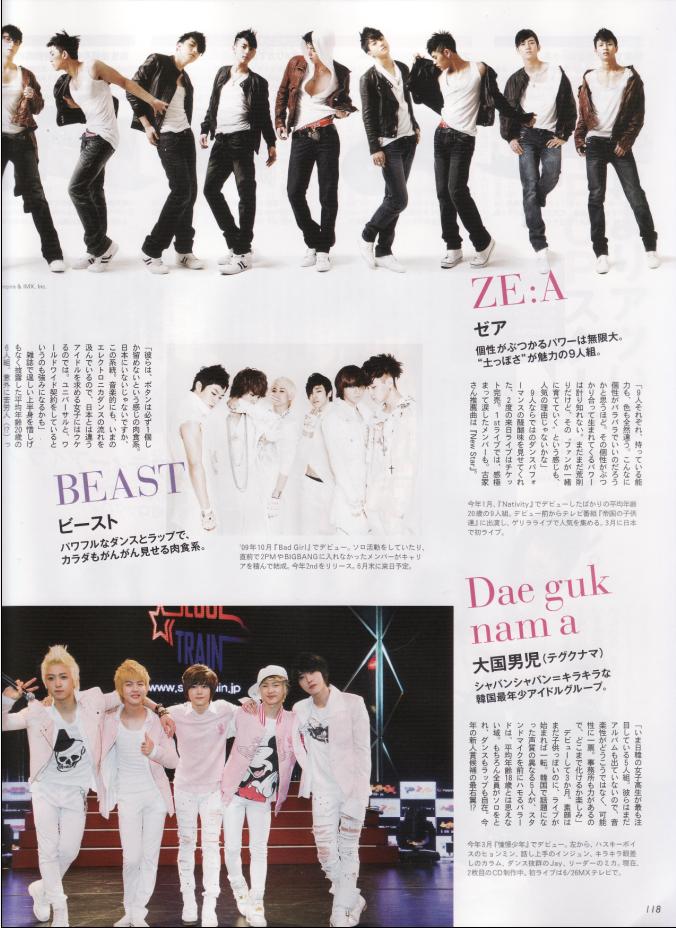 Dae Guk Nam Ah
Shaban shaban = The bright youngest Korean idol group.
"The 5-member group that the female high school students of Japan and Korea are currently paying the most attention to. Because they haven't released an album yet, there's no trend in their musicianship, that's one vote to their potentiality. Because the company also has power, we'll look forward to seeing how they develop"
3 months since their debut. Although their pure faces are still child-like, when the live starts it's a complete change. The 5 people with differing voice qualities which caused it to become a topic in Korea, the harmonious ballad in front of the standing microphones, you can't imagine them to have an average age of 18 years old. Of course all the members have their solos, and the dance and rap is also at will. This year's Newcomer Award's most likely candidate!?
Debuted with "Admiring Boy" this March. From the left, Husky Voice Hyunmin, Injun who is good at talking, the bright looking Karam, Jay who is exceptional at dancing, and the leader Mika. Now, they are in the middle of producing their second CD. Their first live is on 26 June on MX Television.
Credit:
2010.6.23 An An Issue No. 1713 Page 118 |
Translation credit
to
amber@enchantedna.com
wiiii they got featured in An An mazi me ZE:A kai B2ST!!!